A SAFE PLACE TO LEARN
THAI MASSAGE
IN THE NEW NORMAL TIME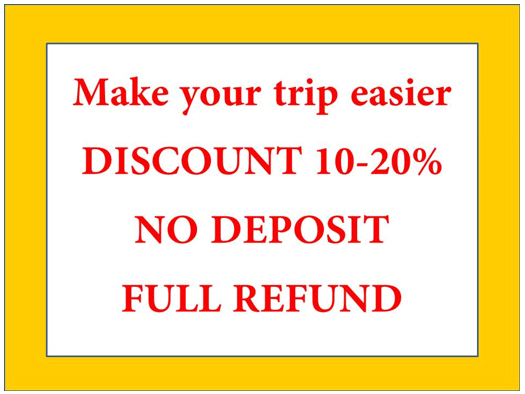 We invite you to take classes at TMC.
We want to help lessen the burden for you.
We are in this together… Here are what we can help each other!
During years 2020-2021: Here are our BEST offers to you:
DISCOUNT 10-20% in all classes.
No deposit requires. Just reserve the class.
Full refund on remaining unattended days. If you have to leave, we refund the tuition fee to you.
All study workbooks, tools are included no hidden charges.
Classes get better:  60 hour course included "Herbal Ball Making and Application" 90 hour course includes "Tok Sen Therapeutic Nuad Thai"
150 hour course gets  "Thai Foot Reflexology" (6,900฿) free during weekend with additional certificate.
Part of your tuition fee goes to support special children and seniors who still need help monthly. Even while no students, TMC continues the support.
You will also get the very best education from TMC school…
TMC uses the time during school shutdown by the government's order to all schools to prepare and turn TMC to be the top quality Thai massage school with:
Covid – 19 Safety high standard protocol with pleasant atmosphere and was inspected with praised and approval by Education Department and Public Health Department.
High quality learning confirmed by Thai government and international review and accreditation from Top national massage associations of the USA, Australia and Canada. TMC school was visited by the heads of MMA (AAMT) – Australia and NHPC- CANADA. Both organizations sent their members for several Thai massage study tours at TMC. The recent ones were from NHPC in 2018 and MMA in February 2020.
TMC is the only Thai massage school in Thailand accredited by California State Board of Registered Nurse which approved their member nurses to study Thai massage courses for continuing education at TMC.
Improve classes' content with physical screening and advanced techniques to strengthen true knowledge to provide Nuad Thai – Thai massage with safety and most effective result. You can use what you learn to help people in real life.
TMC motto of Nuad Thai – Thai Massage (Nuad=Massage)
Safe Polite and Effective
"The birthplace of traditional Thai massage"
interviewed Wat Pho and TMC.
UNESCO  Awarded Nuad Thai – traditional Thai massage.
The temple in the article was Wat Nong Yanang where TMC teachers trained for therapeutic Nuad Thai