A SAFE PLACE TO LEARN
THAI MASSAGE
IN THE NEW NORMAL TIME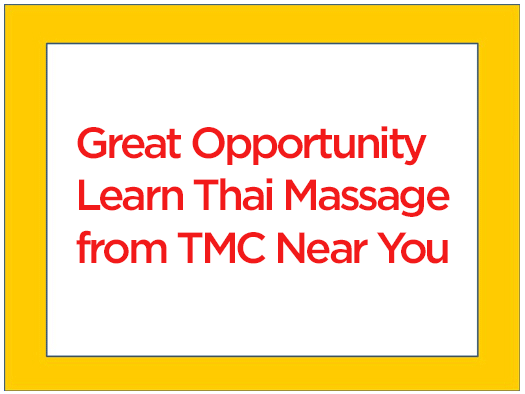 TMC has authorized teachers around the world—under GCT program.
GCT: Government Certified Thai Massage Professional and Teacher Training
With the Covid 19 situation around the world and in Thailand remain critical and at risk for everyone, TMC school urge people who are interested to learn Thai massage to look for TMC authorized teachers near you.
You can learn the same curriculum like at TMC Thailand: Courses range from Foundation of Thai Massage (30 Hours) up to Intensive Professional Thai Massage 150 Hours and all short courses like Foot Reflexology, Chair Massage, Table Massage and more.
The quality of teaching is the same like at TMC Thailand. This has been proven when our affiliation students come to continue higher courses. Everyone shows the same quality of training from their affiliated teachers. They take part in the same classroom with TMC Thailand students for higher learning with the same knowledge and quality of education they received prior. One cannot tell the different from their practice. They are all the same high quality training.
Every course has high standard manual for learning. Some teachers have translated manuals in your language other than English.
Make use of this opportunity and don't let Covid 19 stop you from learning  Thai massage to help someone you love and make professional on it.
Click here to locate the teachers and courses they offer.
If you need help contacting the teachers, please write to us and we will connect you to TMC teachers near you.
TMC School Thailand has been officially closed in April 2022. All interest learners of genuine Thai massage may take classes from TMC Teachers around the world. TMC School Website will remain running to be the link between TMC Teachers and the public. The TMC Teachers are qualified and have acquired all teaching materials from TMC School Thailand according to course description pertain in this website. See the courses section for further information.
Anyone interest for the knowledge of Thai massage may obtain the Thai massage text books and hands on manuals in various subjects at www.Thaimassagebook.com

TMC motto of Nuad Thai – Thai Massage (Nuad=Massage)
Safe Polite and Effective
"The birthplace of traditional Thai massage"
interviewed Wat Pho and TMC.
UNESCO  Awarded Nuad Thai – traditional Thai massage.
The temple in the article was Wat Nong Yanang where TMC teachers trained for therapeutic Nuad Thai
The following courses are offered by TMC Teachers: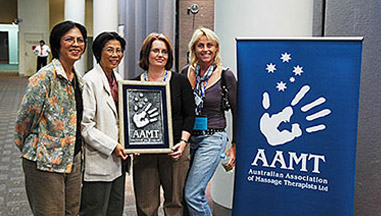 TMC School Thailand while in operation was accredited by these organizations. To support our international students for their education in Thai massage and continuing education for the professional in the field to renew their licensing, TMC has pioneered the continuing